Date/Time
Date(s) - 08/08/2021
12:00 pm - 3:00 pm
Location
Red Bus Brewing Company
802A Reading Street - Folsom, CA 95630
Climb aboard

The Red Bus

for a Write-In!
Hang out with fellow writers and get your creative juices flowing…
along with the beer, of course.
Come out and reconnect!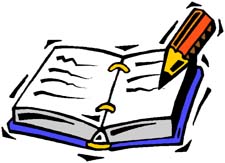 The Art Room is reserved just for you!
(This is an informal space to write and hang out with fellow writers. There is no programming…just great company and inspiring space to be in.)

More info about Red Bus Brewing Company
Are you a member of SCBWI?
Did you know that SCBWI members always receive a discount on events?
Whether Regional events or the International Conference, all members receive a discount.
Are you a member of SCBWI?
If so, please log in before continuing with your event registration.
If not, please consider becoming a member. Click here to learn about membership benefits.
Thank you,
SCBWI
General Information
First Name
{{dbem_first_name}}
Last Name
{{dbem_last_name}}
Member Pronoun
{{dbem_member_pronoun}}
Badge First Name
{{dbem_badge_fname}}
Badge Middle Name
{{dbem_badge_middle_name}}
Badge Last Name
{{dbem_badge_lname}}
Address
{{dbem_address}}
Address 2
{{dbem_address_2}}
City
{{dbem_city}}
State / Province / UK County
{{dbem_state}}
Zip/Post Code
{{dbem_zip}}
Country
{{dbem_country}}
Occupation
{{dbem_occupation}}
Phone
{{dbem_phone}}
Email
{{user_email}}
Website
{{user_url}}
Attendance Information
{{ticket_name}}
{{{ticket_price}}}
{{coupon}}
{{coupon_amount}}
{{{workshops_options}}}